Due to Lockdown 3.0, we are temporarily closed. At Marrime Bridalwear we are not going to let that stop our brides from finding the 'ONE'. We have adapted our services to continue supporting you in every way we can.
Let's Talk Love at Marrime Bridalwear…….
You can schedule a 40-minute virtual consultation with your personal MB stylist in the showroom via video call. We will ask that you explore our collection and select up to five styles in advance, so we can prepare the gowns for your appointment. Your consultation will begin with a friendly chat to learn your requirements followed by a presentation of each of your selected dresses, ensuring you have all of the information you need. Following your virtual appointment, you might like to consider our MB at Home Service with the option of trying your 3 favourite gowns in the comfort of your own home.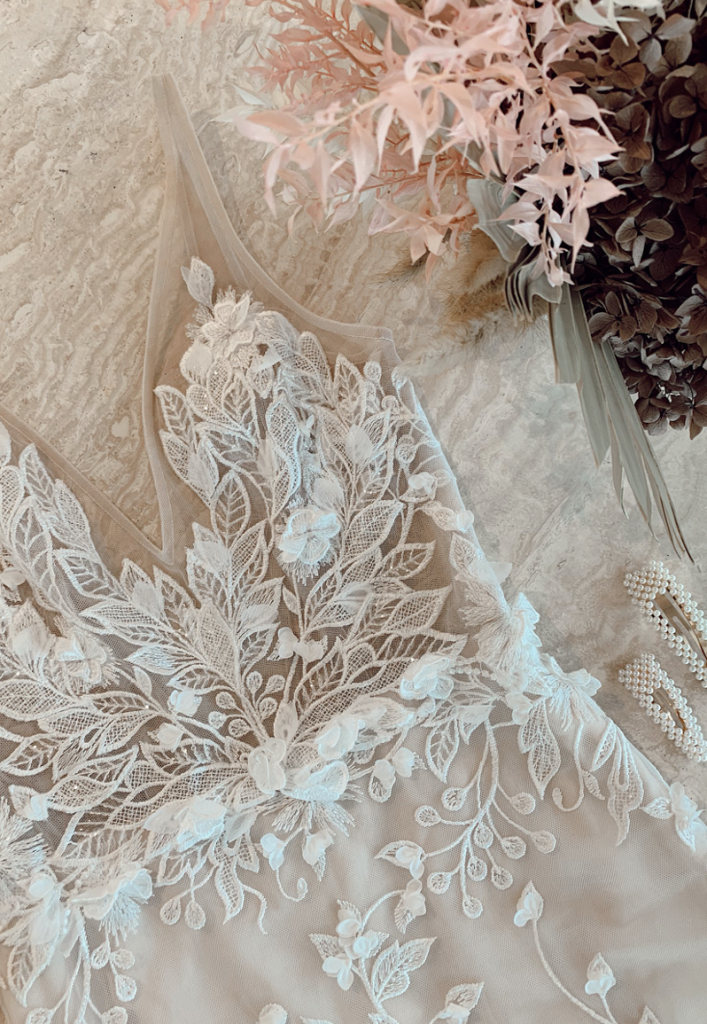 MARRIME BRIDALWEAR AT HOME SERVICE
Whilst we're not going to tell you which specific gowns will be included (top secret information), we'll tease you with a little bit of name dropping… hitting the racks will be Made With Love, Charlie Brear, Catherine Deane, Willowby by Watters, Halfpenny London, Alexandra Grecco and Karen Willis Holmes. 
Falling in love & ready to try it on?
£100.00 Service UK only [Plus £40.00 P&P*]
What's included?
Loan 3 Gowns for £100.00 [ Reimbursed towards a made to order gown purchase if you say 'YES!' To A MB Dress!]
3 Day trial duration to try the gowns in the comfort of your own home
Complimentary MB goodie bag
MB at Home Service Pack to include tape measure, fitting clips, order form and measurement guide
MB Styling accessory [Provided along with your chosen gowns a veil to finish off your look!]
30-minute complimentary call with your personal MB stylist during your trial [to be scheduled once MB at Home Service is booked]
If you are unsure which styles you would like to try on at home, we strongly advise booking a FREE virtual appointment first.


*We offer a Click & Collect option for our local brides
We will be happy to answer any questions you may have before proceeding with the Virtual Appointment or at Home Service, simply email info@marrime.com