DRESS: Catherine Deane
WEDDING DATE: 19th July 2019
VENUE: City Hall for the ceremony and the Cliff Townhouse for the reception. We also popped into O'Donoghue's pub between the ceremony and reception for a couple of drinks!
PHOTOGRAPHER: Simple Tapestry
The Marrime Experience…
Why did you choose to visit Marrime?
I had discovered Catherine Deane online and, no matter how many other dresses I looked at, nothing compared to how much I love her designs. Marrime are the closest stockists to Glasgow, so I decided to make the journey!
How did you find your experience at Marrime?
It was hands down the best experience I had in any of the bridal shops I visited. The boutique itself is gorgeous and home to so many beautiful dresses. The staff are so friendly and welcoming – I felt like I could take my time and really enjoy the experience.
What was your bridal style?
Modern, contemporary, vintage, boho etc? I wanted something classic with a contemporary twist – romantic and elegant but simple.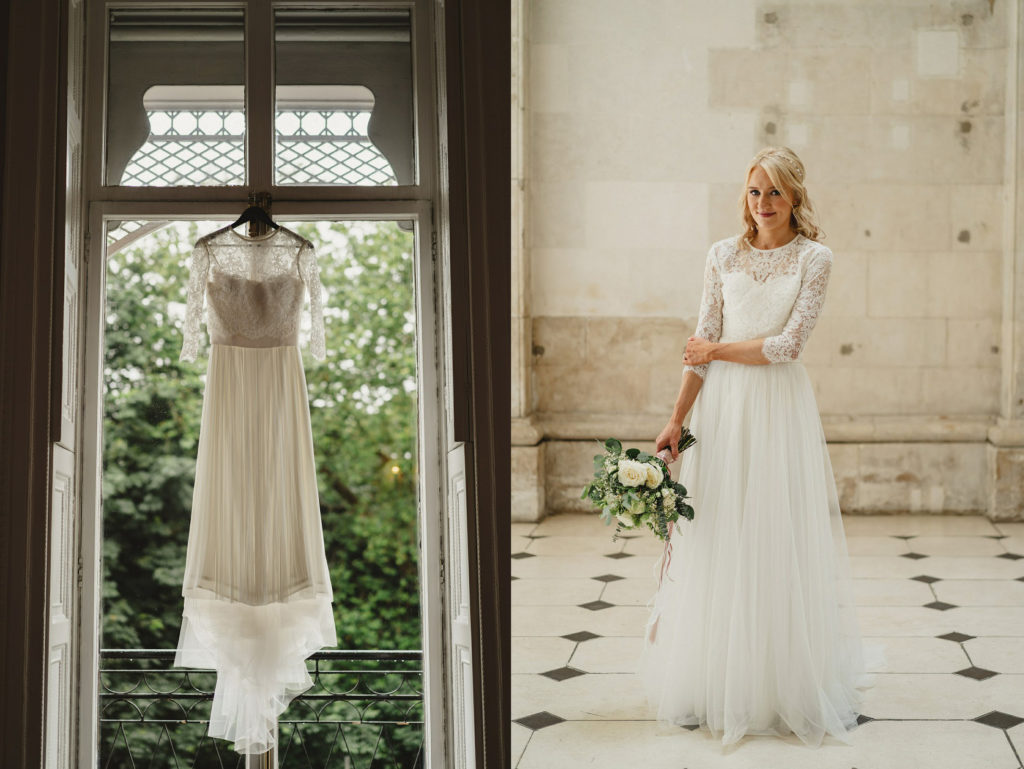 How did you know your dress was THE ONE?
After I saw it online, it was the dress I compared every other one to – I tried on so many beautiful dresses, but the Catherine Deane bridal separates were always at the back of my mind. When I finally got to try it on, it was the only one that made me and my mum cry – when you know, you know!
Did you finally choose what you originally set out to find?
Yes, it was exactly the style of dress I'd imagined wearing from when we first started planning the wedding.
Bridal Styling:
What shoes did you wear?
Silver block heels from Marks and Spencer.
Which other accessories did you choose?
Diamond earrings from Swarovski and customised leather jacket.
Did you wear a veil?
Yes, although I wasn't planning to because I thought it would look too fussy – but then my hairdresser put on a different veil style during my hair trial and I thought it finished off my hair and dress perfectly.
The venue and wedding theme:
Why did you pick this venue?
Both venues are so beautiful and elegant, they fit perfectly with the vision we had for a sophisticated city wedding.
What is your most memorable moment from the day and your favourite part?
It's a cliche but the entire day is one big lovely blur now! After the build up of wedding planning and the nerves before the ceremony, being pronounced as husband and wife (and toasting with a glass of champagne) was a wonderful high.
What was your favourite photograph snapped on the day and why?
I honestly couldn't choose! Simple Tapestry did such a fantastic job – from our ceremony in the elegant City Hall, pulling a pint in O'Donoghue's, then all the emotions of the speeches, they captured all of the wonderful big and little moments that made the day so special.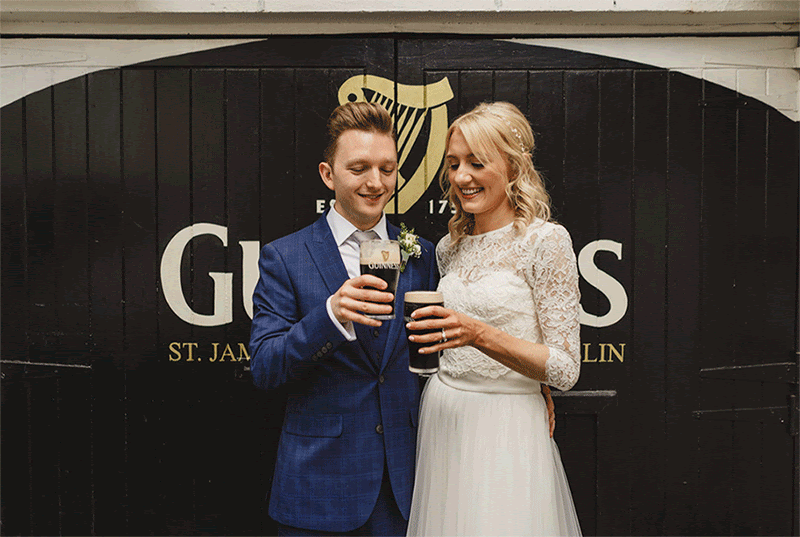 What would be your advice to any future brides-to-be?
Remember it's your wedding day and no one else's – decide what's important to you and your partner and forget the rest!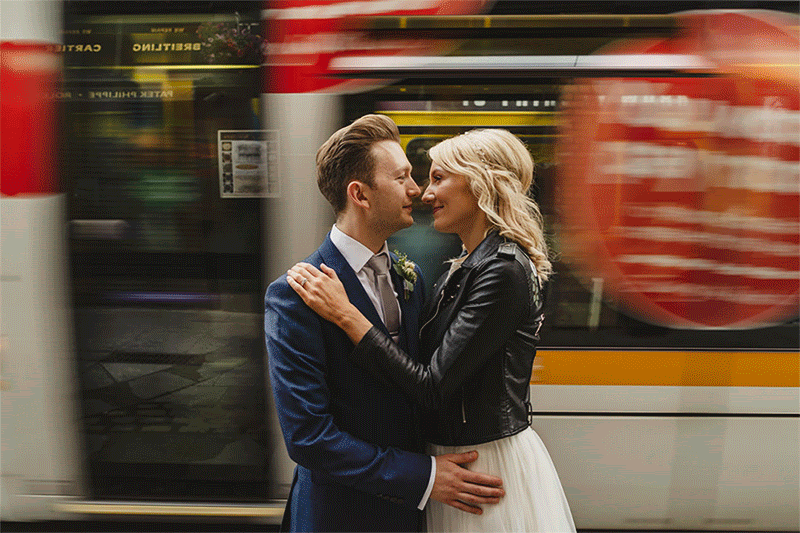 Congratulations to Charlene and Sam from all of us at Marrime!